What I'm Drinking: Summer Beers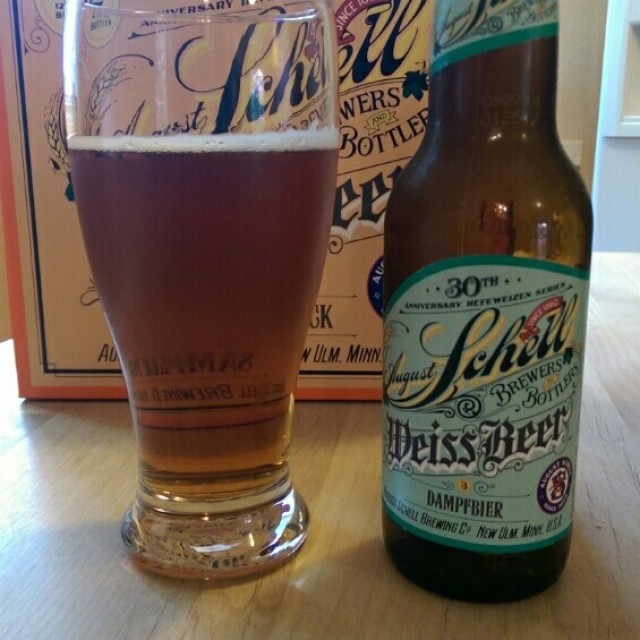 I was recently invited back to participate in another Heavy Table blind beer tasting, this time focused on summer beers. The article came out yesterday, making it a perfect time to share the summer beers I'm currently enjoying. Check out Heavy Table's write up here. The beer we picked as the best of the summer is one of my clients, but as this was a blind tasting, I had no way of knowing that until the very end. Obviously, I'm very happy that it worked out that way!
As you can see in the image above, one of my picks is the Schell's 30th Anniversary Hefeweizen series. To celebrate the 30th anniversary of the brewery's original Hefeweizen, Schell's released a 12 pack that includes the original 1984 recipe, an updated 2014 recipe, a weizenbock and a dampfbier. All make for great summertime drinking, but I'm especially partial to the fruity, crisp 2014 hefe. Great stuff all around.
I'm long overdue to sing the praises of Summit's Southern Cape Sparkling Ale. This latest addition to the Union Series hit stores a few weeks back, and my initial sixer was gone in mere days. Fresh and fruity with a lively fizz and toasty malt notes, this is a great beer for the warm weather. The weather report calls for quite a warm weekend, so I highly recommend you pick up this refreshing beer to enjoy in the heat.
Speaking of Summit, somewhere along the way, Summit Saga became our unofficial household beer. Whenever I walk into a liquor store without a specific purchase in mind, I always walk out with a 12 pack of Saga.
Finally, I've been on a bit of a sour kick lately and I recently enjoyed my first Rodenbach Grand Cru. It certainly lived up to the hype, and I would definitely consider this tart, complex beer to be a great summer option. Mellow and deep with just the right amount of tart finish, this excellent beer would go great with some red meat or some lovely soft cheeses.
And that's what I've been drinking lately, at least until I get my hands on the Sierra Nevada Beer Camp sampler, which I'll hopefully grab from my favorite bottle shop when it arrives next week. Cheers!